As an independent waste management and recycling company, CSS Facilities is able to offer professional services, and source outlets, for a wide range of effective recycling solutions for many different waste streams.
We provide assistance for the wide range of products listed below, but we welcome enquiries for specific materials not   listed here: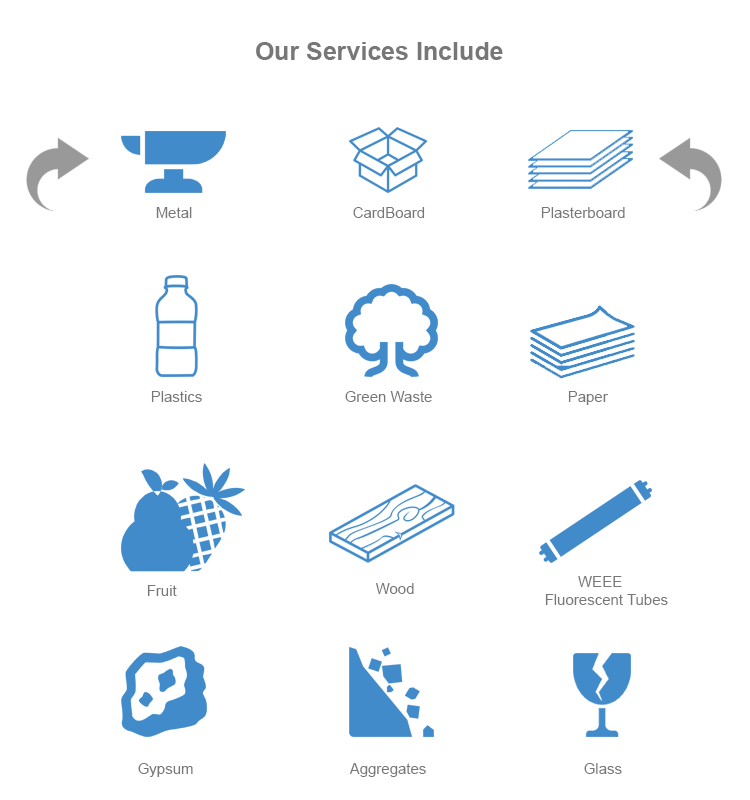 Why Recycle?
There are considerable financial benefits of effectively managing commercial waste which include direct cost savings by using the most effective disposal method s available to you . Rebates are also available subject to the type of waste  you generate and the volumes of waste being produced.
The environmental impact of waste is a problem for everyone and good practice recycling has a positive impact on reducing carbon emissions which benefits everyone both here today and in the future.
Every commercial business has a legal obligation to manage and dispose of the waste it generates responsibly and as such must comply with the legal requirements of The Environmental Protection Act 1990 (including the Duty of Care Regulations), the Controlled Waste Regulations 2012 and The Hazardous Waste Directive 2011 as a minimum.
Waste Minimisation  is achieved through product management to reduce the overall amount of waste being produced to assist in achieving a sustainable environment for everyone.