We deliver core plumbing services, which cover everything from tap repairs through to pipe work installations. As well as ensuring your water management remains compliant with legislation, we understand the importance and criticality around maintaining the core services your business premises relies on and we will react to support you at your time of need.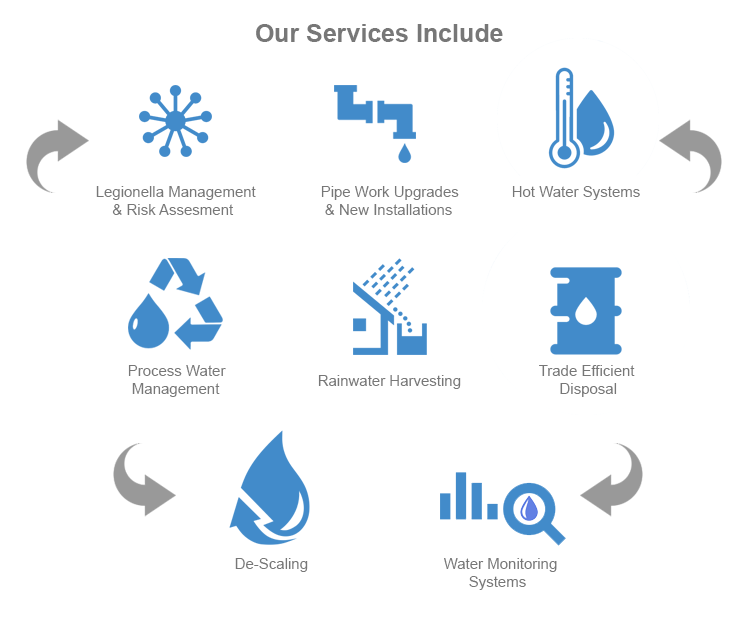 Critical to your operation's success are supplies of hot and cold water that are clean and safe, as well as working toilets. We complete water temperature checks and maintain records. We can perform chemical analysis on the water coming into your building to identify its properties and to eliminate any potential health issues
We can undertake annual chemical cleaning of water storage tanks to reduce scale build up and our water monitoring systems can deliver savings through identifying areas of waste and innovative solutions for reducing overall water consumption.